Dear OohLaLaCo:
Did you know this was my favorite Holiday Song?  I walk around singing it with my Elf hat on acting like a total fool…  Maybe I should think of snatching this up before one of my readers beats me to it!
You tots make me smile… like you would look amazeballz on my Muppet Tree…
Oh, how you make me smile!  It's been a really sad, sad week… but seeing your cheerful colors on that gorgeous white brick fireplace make me feel like I could dance a jig or two!!!
You make my heart go pitter-patter… Book pages AND a heart?  Sigh….
I wonder how you would look if you said,
"Yo. Sup?"
or maybe, "Party like it's 1999″…
I must think upon that…
Dear Bold Ones:
Isn't Ali so amazingly talented and fun?  She's got me wanting all of this and more… You must go visit her Etsy shop, OohLaLaCo and see what other amazing creations she has available!
And while you are at it… stop by her Blog,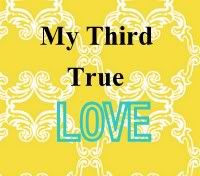 My Third True Love and tell her she ROCKS!
HAPPY FRIDAY!
P.S.  I have some really fun events coming up in the next week!
I'm partnering with some really amazeballs bloggers to share our Holiday Heirloom Recipies!  And we'll be hosting a Holiday  linky party on Monday, December 10th for you to share your's with us!  The holidays bring back such fond memories of baking and shopping and sharing time with my sweet family… and EATING loads of wonderful goodies!
I'll be sharing my Grandmother's Homemade Caramel Applesauce cake.  YUM-CITY yall!

And as a gift to you for being the awesomeness that you are, we'll have a FREE Pdf Download of our Recipes for you to print and share and, perhaps, start some new Holiday Traditions for your own family!
I suggest the aforementioned Caramel Applesauce Cake….haha.
I hope you'll open up the vaults of wonder and share your families goodness with us!
AND
On Thursday, December 6th, I'll be hosting a Google+ Hangout on how to make you own DIY Glitter Candles!
You'll be able to watch it live right here.  And if you can't make it on Thursday, don't fret!  It'll be recorded and you can come back and watch it at your convenience.
Hope yall have an awesome weekend…  Here's to FRIDAY!
Ooops… not done yet!
I've also teamed up with some other wonderful blogger friends for a Jingle Bell Junk Swap!  We've all sent each other a "Vintage" item and are making a Christmas Decoration with it.
Come see what item I received from Andi at Jane of All Crafts and what I did with it!

And, yes… That's all, folks!
I promise…