The Bloggy Olympics
Event 2
Kitchen
Your Rockin' Hosts are….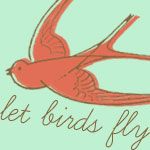 Go see what they've cooked up this week… woka, woka, woka…
As for me?
Who needs a campfire?
That's for perfectionists… and yo, there tain't none of those 'round here…
Graham Cracker… CHECK.
Willy Wonka Caramel Chocolate Button?…CHECK.
White fluffy marshmallow?….CHECK.
Broiler Oven?….CHECK.
Sticky, sweet, ooey-gooey-goodness?…..CHECK.
Gluten-Free?  No Worries…
Just as good…almost.
If you are sugar-free…sorry.  Can't hep ya.
Indoor Smores… the taste of a campfire in the comfort of your kitchen…
Watch out, Mad Men. This Bold Girl is comin' for ya.
Today just might be the day.
But, you'll never know if you don't get out there and
Thank you for reading my blog.
Now, let's hook up, yo.

Sunday  I Heart Nap Time   It's Overflowing   Nifty Thrifty Things   One Artsy Mama   Petite HerminePositively Splendid   Shaken Together   Under the Table and Dreaming    Monday   Alderberry HillAround Tuit   C.R.A.F.T.   Craft-O-Maniac   The Delectable Home  Dittle Dattle   Embellishing Life Everyday   The Gunny SackKeeping it Simple   Life Made Lovely   Lines Across My Face   Mod Vintage Life   Pinkopotamus   Polly Want a Crafter   Savy HomeMade Monday   Singing Three Little Birds   Sumo's Sweet Stuff  Tuesday  The Blackberry Vine   Cherished Bliss   Coastal Charm   Crafty Texas Girls   Home Stories A to Z   Funky Polkadot Giraffe   Giggles, Glitz, and Glam   Jillify It   My Uncommon Slice of Suburbia   Not Just a Housewife   Project Queen   Reasons to Skip the Housework   Sweet Little Gals   Tip Junkie   Today's Creative BlogVintage   Wanna Bee  Wednesday  Blue Cricket Design   Creations by Kara   DIY by Design   Eisy Morgan   Ginger Snap Crafts   Goodbye City, Hello Suburbs   It's Overflowing   My Girlish Whims   Night Owl Crafting   Polka Dots on Parade   Passionately Artistic   Domestically SpeakingPrimitive and Proper   Primp   Restore Interiors   Saved by Suzy   SavvySouthernStyle   Sew Much AdoSew Woodsy   Someday Crafts   Three Boys  Thursday  Jane's Adventures in Dinner   The Shabby Creek Cottage  Saved by Love Creations  The 36th Avenue  A Glimpse Inside  Embracing ChangeHouse of Hepworths   Somewhat Simple   Fireflies and Jelly Beans   Making it with Allie   My Repurposed Life   The Artsy Girl Connection  Friday A Little Knick Knack   At the Picket FenceCreation Corner   Delicate Construction   Faith, Trust, and Pixie Dust   Fingerprints on the Fridge   Finding Fabulous For Less   Five Days Five Ways  Hating Martha   Mom 4 Real   Happy Hour Projects   Miss Mustard Seed   One Artsy Momma   Perfectly Imperfect   Redoux   Remodelaholic   The Shabby NestSerenity Now   Simply Designing   Stuff and Nonsense   Feathered Nest Friday   Design Dazzle   Saturday   Be Different…Act Normal   Craft Envy   DIY Showoff   Funky Junk Interiors   The Gingerbread Blog   Lolly Jane Boutique   Tater Tots and Jello  Weekend Lovely Crafty Home